Dr. David Goldfarb is an otolaryngologist in private practice in Princeton, New Jersey. Serving as an ear, nose, and throat (ENT) physician since 1992. Dr. Goldfarb maintains board certification by the American Board of Otolaryngology. He is also a Fellow of both the American College of Surgeons and the American Academy of Otolaryngology – Head and Neck Surgery. As an ENT and surgeon, Dr. Goldfarb treats a number of conditions, including Bell's palsy. Patients with Bell's palsy need to have a comprehensive head and neck exam, as well as testing that includes blood work and MRI scans to diagnose the etiology. Here, Dr. Goldfarb answers common questions about the condition.
Q: What is Bell's palsy, and how does it manifest?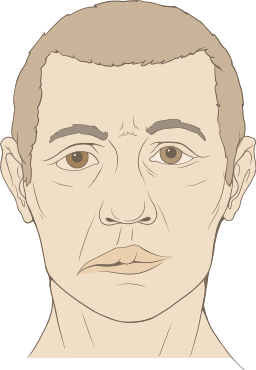 A: Bell's palsy affects the facial nerves that control muscles. Inflammation in these nerves manifests as a drooping of the muscles on one side of the face, as well as difficulty closing the eye on that side. These symptoms may be mild, resultant of facial weakness or they may be severe, arising from total paralysis. Patients may also experience jaw and ear pain, headaches, sensitivity to sound, and decreased sensation of taste.
While the condition most commonly occurs on only one side of the face, in a few cases, it may affect both halves. Bell's palsy is usually temporary, improving in a few weeks and completely reversing within about six months. Some patients may experience recurrent bouts of the condition, while others have ongoing symptoms that do not improve or dissipate.
Q: Are there certain populations at higher risk for the condition?
A: People diagnosed with Bell's palsy usually fall in the age range of 15 to 60. The disease also affects pregnant women and people with diabetes. Some evidence suggests there may be a genetic component to Bell's palsy, while other evidence suggests the herpes zoster virus may be involved.
Q: What types of treatments are available for Bell's palsy?
A: It depends on the severity and permanency of the condition; however, in some cases, I may prescribe medication. I also provide patients with helpful self-care suggestions to keep facial muscles from permanently contracting as a result of paralysis, as well as methods to keep the eye from drying out.